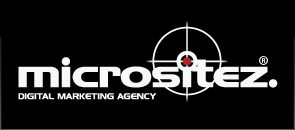 Award Winning Web Design with a focus on SEO…
fruit loops e juice recipe
Having an online presence by having a website is a great way for your business to connect with potential customers from all over the world. Unfortunately, whilst building a website has brought about success for some businesses, it also has the potential to bring disaster for others.
Web Design Agency
Often the reason for a website's failure is its web site design. Simply failing to engage the user can have a detrimental effect on your business and its success online. Here at Micrositez we are web designer experts. With years of experience in web site design, we're able to provide our clients with the highest quality web design to suit their specific web design requirements.
What do you look for in a web design company? When it comes to searching for a website designer company the World Wide Web (WWW) is simply full of them. Each and every website design company claims that their web design services are the best and will win you thousands of pounds of new business, but how do you know you're choosing the right website design company for your web site design requirements?

---
Recent work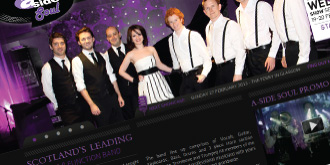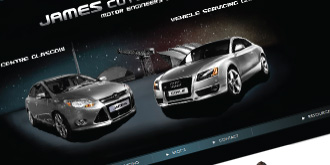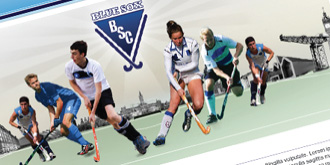 ---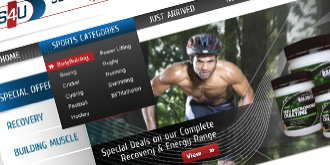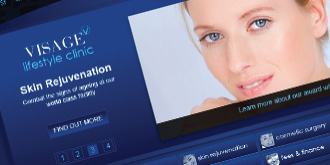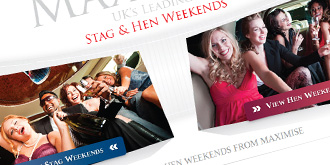 Web Design Standards
Believe it or not, there is such a thing as web standards. Web standards refer to the guidelines set out by the World Wide Web Consortium (W3C). The standards that have been set out are in place to ensure that websites look and feel consistent across a broad range of devices and platforms, in addition to being accessible to Internet users irrespective of disability.
Here at Micrositez, our web designers know that the website design of a website can often look quite different outside of the most common used Windows and Internet Explorer combinations. It is our duty to ensure that your web design follows the required standards, including loading times, easy maintenance, lower maintenance costs and search engines.
How many times have you visited a website and not been able to find what you're looking for due to its web site design? Research shows that users who can find their way around a website (usually a duration of between 5 and 30 seconds) often leave the website because of its web design. If the web design of your website is poor or its content is difficult to read, users are more than likely to leave because they can't find what they're looking for.
In recent years we have experienced a phenomenal growth in the WWW, and businesses realise the benefits of being on the web at the present time. If you're looking to expand your business on the Internet it is crucial that you have good web site design, so that the people who visit your website can easily navigate themselves around the site and get to know more about your products and services. If it often said that the first impression is the last impression and that really is the case when it comes to web design. Your web design is what will leave a good impression on your visitor's minds and will prompt them to visit again in the future.
Have you ever considered designing your own web site design? If you answered "yes", what do you think are the most important aspects of web design? Do you think it's the web design of your pages? Well to a certain degree it is, but the web designers here at Micrositez know it's more important to concentrate on the navigation of your links and most importantly how your website flows as part of your web design.
Stunning Website Design
When your potential customers visit your website you want them to find relevant information quicker than they would if they were to research it themselves, in order for them to hopefully come back to your website in the future by either bookmarking it or making a note of your URL (web address). What you want to make sure of is that your web design has such an effect on your visitors that they won't go elsewhere on the web, because once they leave your site you're likely never to see them again – and that is a fact!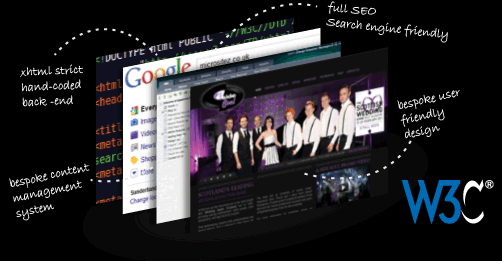 Whether you're looking for something as simple as a 3 page web design or perhaps you're looking for a dynamic online shop web design, here at Micrositez we pride ourselves on offering our clients the very best web design that is both affordable and high quality. We are primarily a company that specialises in web design and our experience and fresh approach to web design ensures that not only do the websites that we produce look great, most important they work hard for you and your business. Unlike other web designers, we have the strong belief that we can offer our clients the complete solution through our web design services.
Which Website Design Company to Choose
When you're considering which web designer to choose for your business, you shouldn't just compare web design prices. Like everything else in the current day and age, you get what you pay for and this is definitely the case when it comes to website design. You need to ask yourself whether the web designer can deliver on their promises. If a website designer tells you that they can rank your new website on page one in the search engines, ask them to show you! You need to see how this is working for other clients or even their own websites, and here at Micrositez we are proud to say we are the trusted website designer of hundreds of clients throughout the UK.
So, hopefully we have covered nearly aspect of web design. Of course there are plenty of things to consider when it comes to web design.
After all, you want a website that looks professional but it really needs to work for your business. The team at Micrositez have years experience when it comes to web design so rest assured, you can have peace of mind that you will receive the best advice and expertise from a professional web design company.
For more information about web design, or if you would like some creative web design ideas from the website design professionals, contact our web designers today on 0141 419 9952 or alternatively email [email protected]